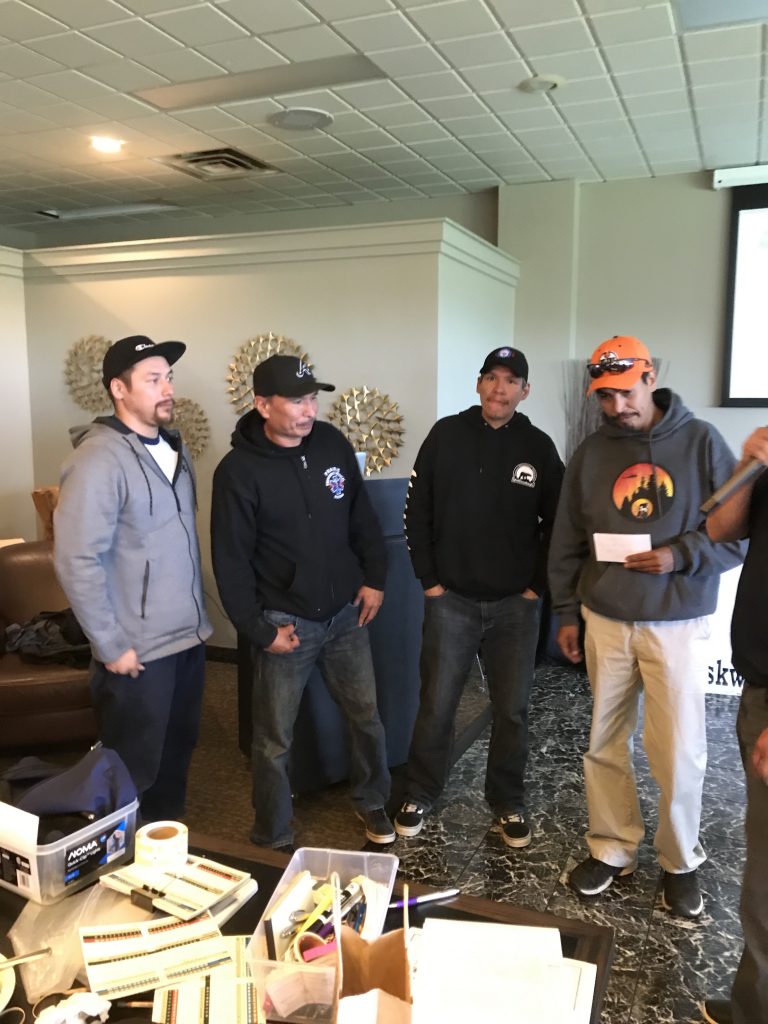 Mark August 16th, 2019 as the date the Neyaskweyahk Group of Companies hosted their 1st Annual Golf Tournament and Fundraiser at the Montgomery Glen in Wetaskiwin Alberta. A tremendous success.
"A great turnout of people supporting a great cause" said the CEO Sam Minde as 72 golfers (18 teams of 4) braved the cold and windy day. A low of 12 and wind gusts of 34 kms/h proved challenging for even the most experienced players on the course that day. "I had to use my 9 iron from 140 yards, I normally use my pitching wedge" said golf legend Tony Minde Jr.
A special thank you to our sponsors, SkyFire Energy, Peters Energy Solutions and MLT Akins.
$6000 in cash prizes was paid out 1st, 2nd and 3rd for both A & B divisions and each team received a respectable prize for their efforts. Feedback received was "well run and organized" so we are hoping for a greater turnout for next years Tournament and Fundraiser, so look forward to next year golfers. More info to post….