Trent Blind
Chairman
---
Trent is currently senior advisor and executive management consultant to a number of companies and First Nations. He was recently appointed faculty leader for the Banff Centre's Best Practices in Indigenous Business and Economic Development Program. He is the founding president of George Gordon First Nation Holdings Inc., and former chief financial officer for Siksika Resource Developments Ltd. Trent has several years of experience in Aboriginal banking and has been a director with a number of local, regional, and national Aboriginal organizations. He is a member of George Gordon First Nation, located in Treaty 4.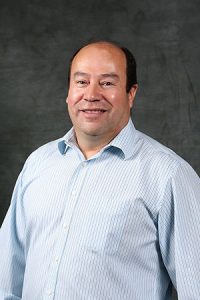 Ruby Littlechild
---
Ruby is a strong believer in traditional ceremony. Ruby was raised in a highly transitory upbringing
between the city of Edmonton and her First Nation's community of Ermineskin Cree Nation, Maskwacis,
Alberta, the First Nation where her parents, siblings and extended family still resides. Ruby is a proud
mom to two daughters and 3 grand daughters. Ruby is a life-long learner and has completed a Bachelors of
Arts, a Masters of Education and a Masters of Business Administration Degrees.
Ruby has experience working with the First Nation's tribal governments, the Government of Alberta, the
Association of Professional Engineers and Geoscientists of Alberta, NorQuest College and is now the
National Director of Indigenous Relations for SNC-Lavalin. She has also served on the many government and national boards, including Alberta Child and Family Services Board, Alberta Historical Resources Foundation and a former National Student Board Member for CANDO a national organization involved in community economic development. She is currently a Citizens Appeal Panel Member for Community and Social Services, sits on the Red Deer Polytechnic Board of Governors and the Alberta Indigenous Opportunities Corporation. Ruby's passions are promoting healing, higher education, First Nations awareness, inclusion and equality for First Nation's people in Canada's infrastructure industry and our economy. She believes shifts in social consciousness and ethical practice are vital to sustainable socio-economic development in First Nation's communities.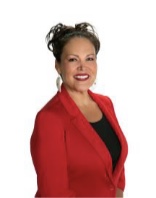 Raymond Wanuch
---
Ray was born in Edmonton, Alberta, raised on the Paddle Prairie Métis Settlement and is of First Nations descent from the Ermineskin Cree Nation. He has obtained a Bachelor of Management degree from the University of Lethbridge in 1989; and also possesses the Technician and the Professional Level Certification from Cando.
Ray is married to Nola Wanuch from the Enoch Cree Nation, and have three children: Wendell, Natasha and Sydney, and five wonderful grandchildren.   In his past time he loves to play golf and currently learning guitar.
Prior to working with Cando, he was the CEO of Settlement Investment Corporation and currently serves on Settlement Investment Corporation's board. He then moved on to facilitate and manage the Métis Settlements Economic Viability Strategy, which received international recognition for sustainable development.  Ray managed and taught a self-employment program for the Métis Nation of Alberta. Formed a consulting company with his wife to produce business and community strategic plans. Volunteer work includes being appointed to the Alberta Water Council by the Métis Settlements General Council; as well as serving as the former Cando Co-President and director representing Alberta. Ray also served on the Kainai health board and currently serves on the Changing Horses Board of Directors. Changing Horses is made up of a core group of medical professionals and friends from the Kainai First Nation who wish to address addictions stemming from drug, alcohol, and the current Opioid crisis.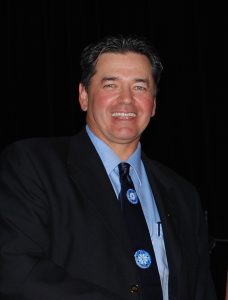 Terry Littlechild 
---
Terry Littlechild is the next incumbent Board Member for October 2021 and the next 3 years. His predecessor was Audrey Ward who sat on the NGCI Board of Directors for the past 5 years.
NGCI welcomes Terry Littlechild, a brief summary for Terry will be provided soon!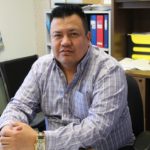 Derek Bruno
---
Derek Bruno can best be described as an innovator and social entrepreneur.  His passion for Community Economic Development (CED) stems from his years growing up on the Samson Cree Nation.  This experience has lead him to develop a number of successful businesses and innovative programs designed to help solve some of the most challenging issues facing Indigenous Communities.  This passion has also led him to pursue an MBA in CED from Cape Breton University, serve two terms as a councillor for his nation, achieve his goal of becoming a published author and sought-after motivational speaker.   Currently Derek's passion has been in the area of Renewable Energy and Permaculture having established two innovative companies, SevGen Renewables Ltd and WIN EcoSciences Inc.