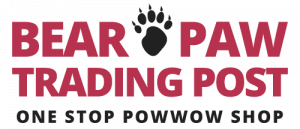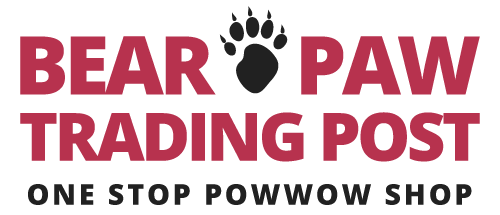 Conveniently Located At:
4 miles south of Wetaskiwin on Highway 2A and ¼ mile west (township road 454)
or
6 Miles north of Maskwacis on Highway 2A, ¼ mile west
Phone Number: 780-352-6686
Fax Number: 780-361-1957
Website: bearpawtradingpost.ca
ABOUT BEAR PAW TRADING POST
The Trading Post was built in 1996 by the previous owner Marilyn Zelkie. She originally operated as a pawn broker and slowly moved away from the pawn business over the years to be the one-stop powwow shop. NGCI purchased the trading post on December 29th, 2017 and we would like to thank Marilyn for her commitment to this business and assistance in a smooth ownership transition! Hai Hai
The Bear Paw Trading Post boasts Alberta's largest selection of beads with our FAMOUS rainbow wall of size 10 seed beads with over 300 colors to choose from! The Trading Post also offers size 10 & 12 – 3 cut beads, size 11 & 13 charlottes and size 11 delicas. You will also find crow, pony, spaghetti, bugle, and brass beads. Our well trained and knowledgeable staff will be happy to show you needles, thread, imitation sinew and beading felt to complete your project. This is just a teaser of what we offer artisans. We also have crafts for those who are looking for authentic indigenous workmanship for gifts for their families across the world.