ERMINESKIN TRIBAL ENTERPRISES LTD.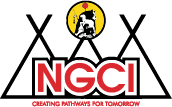 Conveniently Located At:
NGCI Innovation and Professional Building
AB-2A, Maskwacis, AB
T0C 1N0
ABOUT ERMINESKIN TRIBAL ENTERPRISES LTD.
Ermineskin Tribal Enterprises Ltd. (ETEL) is an incorporated entity established in 1980 under the Business Corporations Act.  The mandate is to maintain off-reserve and commercial property management.  As the managing agent for ETEL, NGCI is to ensure Ermineskin Cree Nation's involvement in corporate business activities and new investments.   
The current operation of ETEL includes responsibility for off reserve crown lands in County of Wetaskiwin and Buck Lake area. 
Company Highlights
Incorporated under the Business Corporations Act since 1980

Currently own sections of off reserve land designated for band member homes

Agriculture & Pasture leases in the Buck Lake lots

The lands are leased by local farmers who sign off on our agricultural lease agreements

Generate business partnerships to create revenue and employment for our nation