The Neyaskweyahk Group of Companies Inc. marked July 3rd, 2019 as the day to officially begin construction for the 1MW Solar Array known as the "Sundancer".
"I would like to thank the Alberta Government Climate Leadership Program and Western Economic Diversification for financially supporting this project, NGCI reinvests all revenues back into the Nation to support job creation, infrastructure revitalization, capacity development and capture economic leakage" said NGCI CEO Sam Minde. NGCI also worked closely with Indigenous Services Canada (Lands and Economic Development) the Nation's leadership approved a ISC permit to develop the solar project on reserve lands.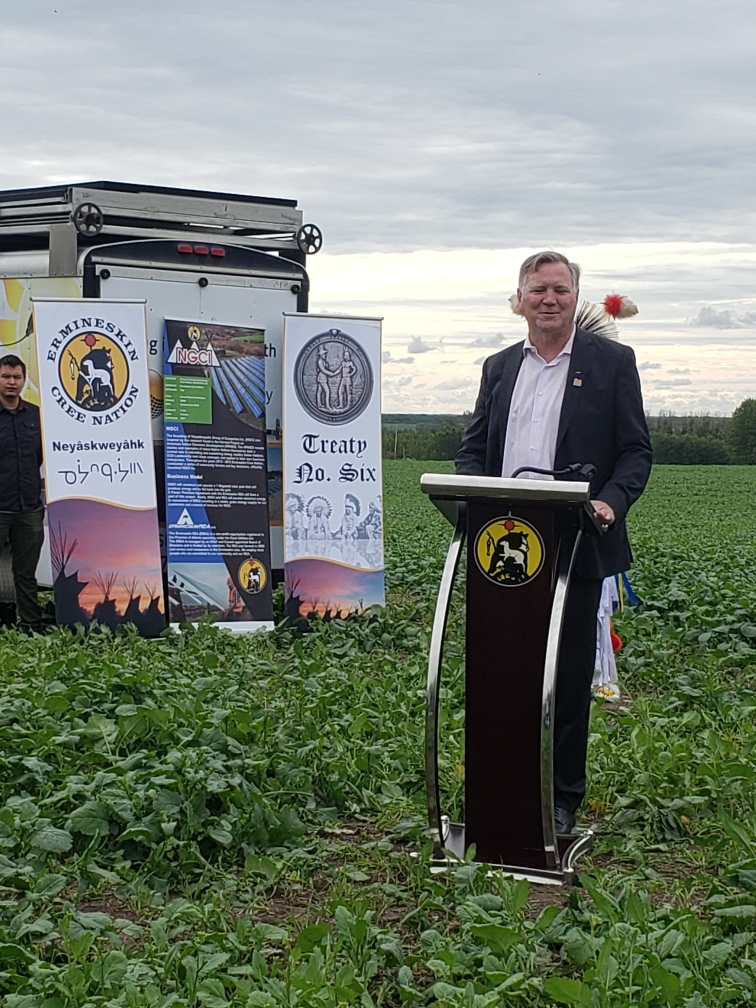 In attendance were the Ermineskin Chief and Council, NGCI Board of Directors, SkyFire Energy, Peters Energy Solutions, Fortis, Ermineskin REA and several Nation citizens to witness the event. The former Minister of Indigenous Relations Richard Feehan was also in attendance.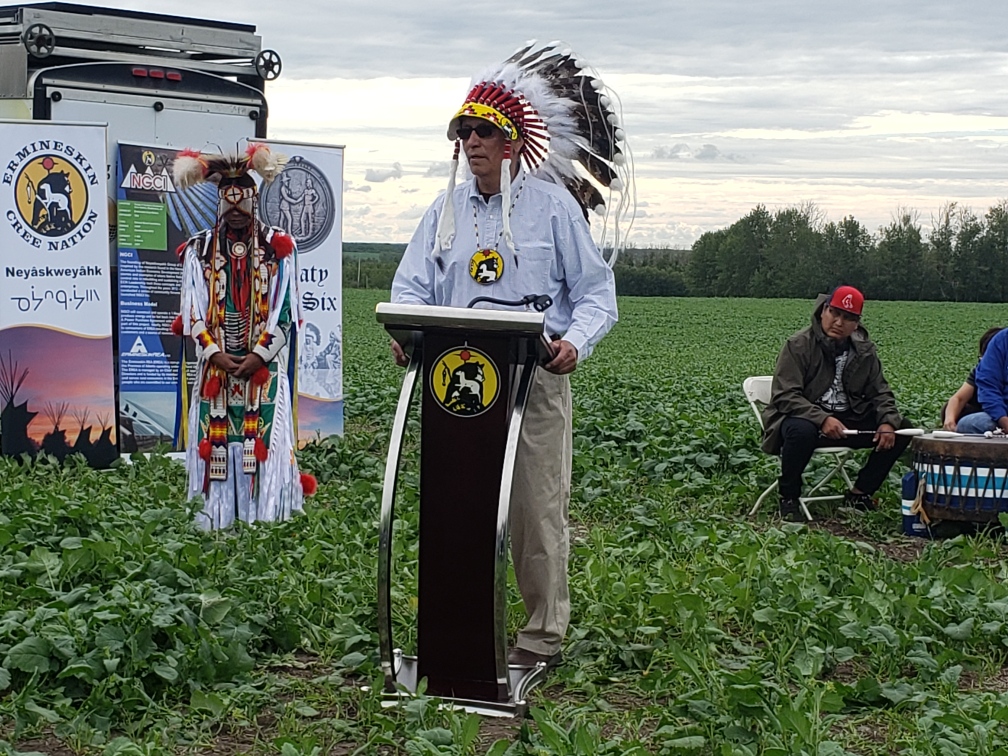 Phase 1 of the "Sundancer" will be built by SkyFire Energy and project managed by Peters Energy Solutions. We are expected to energize Phase 1 by November 2019. Phase one will consist of approximately 3500 390kW modules on a fixed racking system on 6 acres of land. 10 individuals will begin 5-day solar installation training program on July 22nd. Mobilization for ground works will begin at the end of July.
The Neyaskweyahk Group of Companies Inc. was established by the Ermineskin Chief & Council on April 20, 2013. A Band Council Resolution was passed to recruit a Board of Directors to govern and direct a President and CEO to manage NGCI. NGCI Board of Directors work diligently with the President & CEO for business development, including startups, joint ventures and acquisitions for the benefit of Ermineskin Cree Nation. 100% shares of this company are owned by Ermineskin Cree Nation