PURPOSE:
Neyaskweyahk Group of Companies Inc. ("NGCI"), on behalf of the Ermineskin Cree Nation, seeks an experienced partner or group of partners to take over existing farming leases, amalgamate our lands and develop Ermineskin Cree Nation's land to its best and highest use.  NGCI has completed two studies on the lands of Ermineskin Cree Nation.Please refer to the posted 
RFI
for further details on proposal process.
BACKGROUND INFORMATION:
2013 was the initial year of operations for Neyaskweyahk Group of Companies Inc. (NGCI).  One of the immediate tasks NGCI completed was a feasibility study on the land owned by Ermineskin Cree Nation including on and off-reserve lands.  The feasibility study was completed in December 2013 with a full report.  The report provides information about the agricultural business opportunities NGCI should consider.  It is prevalent that the farming industry has a high commodity of revenue which will generate income in the economic and agricultural sectors.  Please email us at samuel@ngninc.ca to receive a copy of the "Project Implementation Plan for Supply of Canola Seed and Oil" final report.    Included in the report is the maps, photos, charts and breakdown in the description of lands that you may consider in your submission of an RFI.
Most recently in 2016 another feasibility study and business plan on the possibility of a Beef Forage business was conducted and completed in May 2016.  The Business Plan "Project Implementation Plan for the Buck Lake Lands Forage-Beef" is available for review upon request at samuel@ngcinc.ca.  This Beef Forage Project analyzed and reviewed the Buck Lake Lands and reported identification of opportunities with respect to the development of a beef cow/calf operation.  The Ermineskin First Nation's (EFN) Buck Lake lands consist of twenty-two 160 acre quarter sections totalling 3,520 acres. These lands are located to the south and east of Buck Lake, Alberta in a southwest to north-east diagonal over a range of about 7 miles. There are 2,078 acres of pasture and 1,442 acres of forest and riparian land. The Buck Lake lands are located in a region of Alberta that is marginal for grain production but very good for growing forages such as grasses and legumes.
​
NGCI head office is located within the central area of Maskwacis.  Ermineskin Cree Nation is one of four reserves with the Maskwacis Treaty 6 Territory.  The neighbouring communities of Wetaskiwin and Ponoka also hold many resources for farming equipment and needs such as water pump house, John Deer retailers, Co-Op Seed & Fertilizer retailer, etc.  Buck Lake, Alberta is located along Highway 13 northwest of Maskwacis, Alberta.
​GRAND OPENING…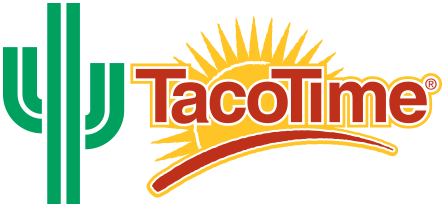 Press Release 
Neyaskweyahk Group of Companies Inc. (NGCI) is excited to officially open doors during a Grand Opening of their new "Taco Time" franchise in Ermineskin Cree Nation November 20th, 2015.  A ribbon cutting ceremony will happen at the Neyaskweyahk Taco Time starting at 10:00 a.m.  Neyaskweyahk Taco Time is located in Maskwacis Alberta, Highway 2a.
Summary
The Chief and Council of Ermineskin Cree Nation established NGCI Inc. in April of 2013 to manage their existing properties and businesses.    Since 2013, the NGCI Board of Directors have successfully implemented strategies to grow the company with jobs and profits.
The Chief and Council and NGCI Board of Directors work at arms length for business development, on reserve and off.  Taco Time is a testament to the success of the governance structure of the corporation.
NGCI is proud to announce it has created 20 jobs with this new venture.  All employees are from the Maskwacis territory.  In total NGCI employs 45 people full and part-time.
The "Taco Time" franchise is the first to open on a First Nation reservation.  An amazing milestone for Taco Time, NGCI and Taco Time are looking forward to the next few years of our business relationship.
PLEASE CONTACT:
SAM MINDE, PRESIDENT & CEO
(780) 585-3000